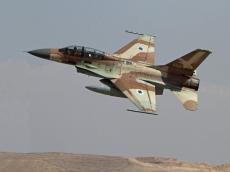 The Israel Defense Forces (IDF) said early Thursday that overnight air strikes killed Ali Ghali, the commander of Palestinian Islamic Jihad's rocket force, Azernews reports citing I24.
As part of a joint mission with Shin Bet security agency intelligence, two other members of the group were killed along with Ghali in his hideout. Palestinian sources said the IDF struck a residential building in Khan Younis, in the southern Gaza Strip.
Ghali was an central figure in the terrorist organization, responsible for targeting and launching rockets, the IDF said. He was a veteran of several rounds of fighting with Israel, including the 2021 Operation Guardian of the Walls and the 2022 Operation Breaking Dawn.