Azerbaijan's CE commitment will be discussed in the meeting of CE Ministers' committee AGO Group to be held on December 8.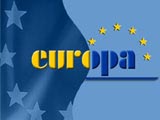 The meeting will decide to send a new survey concerning the demands adopted by the committee in June-July.
"We will send this survey after the decision, in December. After getting answer in 2007, the group will analyze the situation," CE Ministers' committee deputy secretary Christoph Puarelli told APA European bureau.
Puarelli said that the group will visit the region in 2007, and then the committee will make report of their visit to the region. AGO group will also discuss the closure of ANS TV.
"Generally, the situation in media in Azerbaijan is on our focus," he said.