Today.Az

»

Your Corner » 'Designer Baby' - pros and cons


10 December 2011 [13:16]

- Today.Az
Your Corner" is exactly what you think it is - your stories, pictures, art, and pretty much everything else you can share with the rest.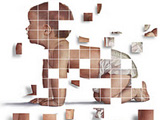 This "Your Corner" post features an interesting article from one of our readers, Elkhan Jabarov, an Azerbaijani student of the Korea Advanced Institute of Acience and Technology. The article below is about one of the possible negative consequences of 'genetic engineering' that the humanity can face in the future.





Designer Baby



What if just with drinking one medicine your hormones are changed and you would never become sick again? What if by doing some genetic changes your dream baby would be real? If so then how would it affect our society and what its negative effects would be? Improvement of genetic engineering in last several years has led to new kinds of technologies in order to help people to realize their dreams. Several decades ago we couldn't even predict that genetic engineering would develop so much which could design our babies before their birth. "Designer baby" refers to a baby whose genetic makeup has been artificially selected by genetic engineering combined with in vitro fertilization to ensure the presence or absence of particular genes or characteristics". Designer baby is the technology with which you could firstly make your child healthy by checking all the genes and secondly choose his/her gender, hair color, eye color and other factors.

There are several benefits of designing your baby but the most importantly three of them are: making your child healthy, beautiful/handsome and choosing his/her gender. Firstly by designing own baby one could make his/her baby healthy and moreover it's possible to make baby resistant to some illnesses. Secondly, these days the relationship between man and woman is built on their appearance rather than their personality. For that reason parents want their child to be beautiful and designer baby gives them the opportunity to create beautiful or handsome child. Finally, designer baby is very helpful for those parents who have several babies of the same gender want babies of the opposite gender.

Even though designer baby has some advantages, it also suffers many disadvantages. Main disadvantages of designer baby are health risks and ethical issue. These two factors were discussed a lot and we could find a lot of information about that. After a broad research about designer baby, I concluded several disadvantages such as ethnicity problem, similar outlook and financial disparity. For example, similar outlook would raise problems like not interesting in other gender.

The biggest disadvantage of designer baby which was not discussed before is it could cause some problems regarding to the ethnicities of our planet. As we know all the people in each part of every continent are different. They are distinguished for their eye shape and structure, height, skin color, body shape, hair color and so on. While designing the baby every parent will be choosing the popular look for his/her child. In that case many of them may prefer the same options such as big eye, high nose, blonde hair, tall height, blue eye color and white skin. Therefore people would be very alike and differences in their appearance based on ethnicity will be annihilated.

The beauty and health of every human being are dependent on his/her parents' genes. If the parents' genes matches and they are good their baby will be beautiful and healthy. That is the reason why people want to marry with the people of opposite gender who are beautiful/handsome and healthy. This process itself is very important and memorable in everyone's life. But by designing baby we are making our life uninteresting in the terms of relation and marriage. Let's think about future when designing baby is prevalent and everyone is doing it. In such a condition almost everyone will be beautiful and handsome on the Earth.  This type of life style sounds not enjoyable and it looks like robot life. Thus the second biggest disadvantage of designer baby is it could cause to similar outlook of human beings.

The third biggest disadvantage is finance disparity. Designing baby could be huge business if it becomes prevalent and people would get huge money from it. At the same time, it would increase the gap between poor and rich people. On my opinion, in near future more options will be offered for designing baby such as making them smarter. In such case every parent who has enough money will pay to design baby who will be beautiful/handsome, healthy and smart. If this would happen every designed person will marry with designed person of opposite sex who is healthy, smart and handsome/beautiful. Then the designed people will become more and more beautiful, healthy and smarter over the generations. If so, what will happen to people whose financial status is lower than average in order to design their babies? It will cause big difference between those people were designed and those weren't. There reason is that the designed people will become richer and at the same time smarter than normal people, but normal people would stay the same. Thus in this way designing baby would cause a huge gap between poor people and rich people, which could cause finance disparity.

Thus designing baby could divide the human beings into two parts; those are designed people and those aren't. On my opinion the, the way we are going to design our babies will turn human beings into robots . That's why we have to keep our normal human being life and avoid designing babies.

Elkhan Jabarov
 Korea Advanced Institute of Acience and Technology

Don't forget that you also have an opportunity to share something of your own with us, and the rest of the readers. Whether it's an interesting episode of your everyday life, some sort of art, glamorous photos, videos, bizarre – weird – breaking news, interesting interviews, your own written science fiction tale, a sad love story or even a poem – share with the rest & let yourself be known.

Editorial board reserves the right to publish your sent material, or skip it, based on our policies. When sending your material, please choose one of the following: real life stories, own written story (fiction), photo-video, other. Also, please provide the full name we should credit the material for, and a short description of the material itself.

All of the materials are to be sent here: [email protected]

Send them out, "Your Corner" is waiting!