Today.Az

»

Politics » Iran says will press on with atomic work


29 October 2006 [17:20]

- Today.Az
Iran said on Sunday it would press ahead with its nuclear research and development work after the country expanded its capacity to enrich uranium, the part of Iran's atomic programme which most worries the West.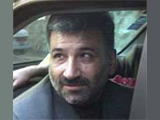 Iran last week started up a second network of 164 centrifuges, which can be used to enrich uranium to make fuel for nuclear power plants or material for bombs.
Tehran insists it only wants to make electricity but the West believes it has military goals.
"Iran will continue its research and development activities which are in the framework of the NPT (nuclear Non-Proliferation Treaty)," Foreign Ministry spokesman Mohammad Ali Hosseini told a weekly news conference.
He said inspectors of the U.N. watchdog, the International Atomic Energy Agency, had visited Iran last week and reported progress on the second centrifuge network, or cascade, to IAEA head Mohammed ElBaradei.
"It (starting the second cascade) is not a special event. It is the continuation of our past legal activities under supervision of the agency," Hosseini said.
Iran is running two test cascades of 164 interlinked centrifuges each. It would need thousands running non-stop for months to yield enough highly-enriched uranium for one atom bomb. Analysts say Iran is at least three years away from that point.
A draft sanctions resolution has been drawn up by European states, after Iran failed to meet a U.N. Security Council deadline to halt enrichment but Russia, which has veto powers in the council, has expressed misgivings about the proposal.
"Whenever it (the draft) finishes its path, it will put us in a new direction and we will make decisions based on that (new direction)," Hosseini said.
Iran's chief nuclear negotiator, Ali Larijani, has said Iran might halt the IAEA's routine inspections of its atomic facilities if sanctions were imposed. Earlier this year, Iran stopped allowing short-notice checks of its sites. Reuters