Today.Az

»

Politics » Former king against pro-Armenian candidate


28 October 2006 [12:08]

- Today.Az
Former Bulgarian King is against the pro-Armenian candidate to presidency.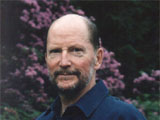 Influential King Simeon Movement headed by the former Bulgarian King Simeon II in the second turn of presidential elections announced that he supports incumbent president Georgy Pirvanov's candidature as a sign of protest to pro-armenian Volen Siderov, the leader of the Ataka Party.
Being the member of the current government coalition the former king stated that he did this "For normal future in Bulgaria".
He characterized Siderov as a person inciting enmity. In the first turn of presidential elections Pirvanov, the only candidate who is not against Turks collected 63%, and Siderov 20% of votes.
But as only 40% of the electors have taken part in the elections there is a need for second turn.
According to the local legislation the elections are considered to be effective if more than 50% of the electors participate. The second turn will take place on October 29, APA reports.