Today.Az

»

Politics » National Independence party becomes observer in European National Party


05 April 2006 [17:19]

- Today.Az
The National Independence party (NIP) of Azerbaijan chairman, Etibar Mammedov has visited Italy at the invitation of the European National Party.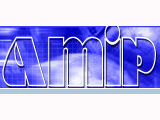 He took part at the European National Party meeting, which unites more than 60 parties from 35 European countries and is a largest faction in the European parliament. A new president of the organization has been chosen at the meeting.
Mr. Mammedov discussed the possibility of cooperation between the European party and NIP. Sides have agreed that NIP will play a role of observer.
Political parties of non-EU countries can be presented in the European party only as observers, Mr. Mammedov told Trend.
Mr. Mammedov has also met several officials and held talks with the European parliament representatives.