Today.Az

»

Politics » President: Lachin's restoration underway for over two years


28 March 2023 [16:37]

- Today.Az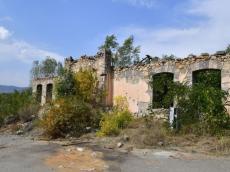 "It has been more than two years since the restoration of Lachin District started. A lot of work has been done. As you know, an international airport is being built in Lachin District," said President Ilham Aliyev as he received Masim Mammadov, Special Representative of the President in Lachin district, which is included in East Zangezur economic region.
"There has never been an airport in that region before and we faced tremendous difficulties in finding a location for the airport. We are building an international airport in mountainous areas, in places surrounded by mountains. We cut through mountains and carry out extensive ground disturbance work. The airport will probably be put into operation at the end of next year or at the beginning of 2025," the head of state noted.