Today.Az

»

Weird / Interesting » Get rid of city noise in Mardakan arboretum - PHOTOSESSION


15 July 2014 [08:00]

- Today.Az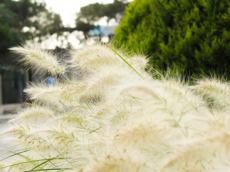 Baku is famous for its modern and state of the art buildings, facilities. Day by day progress of the city has turned it into a central hub of the region. Notwithstanding Baku's wide contemporary cityscape, as well as semi-desert climate, there is a natural corner in the suburb Mardakan settlement.

Mardakan arboretum of the National Academy of Sciences hosts plenty of fauna and flora species to gift natural image to Baku. Arboretum, which once was the country house of Azerbaijani tycoon Murtuza Mukhtarov, is among the most visited places of the city now. Greenery and natural freshness helps people to get rid of city's noisy ambiance there. One can have a perfect relaxation in Mardakan arboretum to simultaneously enjoy nature and  calmness.



Photos by Mushvig Mehdiyev