Today.Az

»

Analytics » Downing "black" prices on mirror of diplomatic conflict


06 January 2016 [10:03]

- Today.Az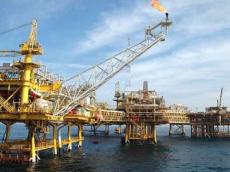 By Aynur Karimova
Deteriorating relations between Middle Eastern rivals - Saudi Arabia and Iran - are likely to make oil prices further jump, which are down by two-thirds since mid-2014.
Riyadh's execution of a prominent Shiite Muslim cleric Nimr al-Nimr sent crude prices sharply higher in early trading in Asia, Europe, and the United States on Monday, thus, showing geopolitics as the biggest price drivers in oil market.
Global oil benchmark Brent climbed over 2.5 percent and more than a dollar to a morning high of $38.50 per barrel on Monday, before easing back to $38.28 at 0136 GMT - still up $1. U.S. crude's West Texas Intermediate futures were up 76 cents, or 2.05 percent, at $37.80 a barrel.
Iranian protesters stormed the Saudi embassy in Tehran early on Sunday and Shiite Iran's top leader, Ayatollah Ali Khamenei, predicted "divine vengeance" for the execution of al-Nimr. Responding to the storming of its embassy in Tehran, Saudi Arabia severed diplomatic ties with Iran on January 3. The kingdom also rallied its Sunni allies to cut diplomatic ties with Tehran.
The Obama administration, which is keen on a closer relationship with Iran and enjoys a long-standing alliance with Saudi Arabia, has expressed hope that Tehran and Riyadh would retreat the hostile rhetoric that has fueled the worst crisis between them. China, the European Union and Russia also called on Tehran and Riyadh to take steps to settle their differences peacefully.
Iran has also expressed regrets for an attack on the Saudi embassy in Tehran. Tehran said it has arrested demonstrators responsible for the assault and has pledged to deter future attacks against all diplomatic facilities in Iran.
However, Iran's regret has not stabilized the worsening relations with Saudi Arabia as the petrol factor played a crucial role in worsening relations between Saudi Arabia and Iran, OPEC's two biggest powers.
It is obvious that Riyadh knew that its decision to execute al-Nimr would cause uproar in the region and would put additional strains on its already tense relations with Tehran.
Saudi Arabia, the world's biggest oil exporter, has taken advantage of Iran's global isolation in recent years to increase its own role in the region and in global oil markets, while Iran, which has some of the biggest proven reserves, hopes to ramp up exports following an expected lifting of sanctions against it after reaching a deal over its nuclear weapons development program.
Saudi Arabia and its Sunni neighbors worry that the deal, by freeing Iran to export more oil and earn more money, will allow a rejuvenated Iran to expand its regional influence at their expense.
Oil is just a part of the broader rivalry between the two countries, both of which rely heavily on income from exporting oil, and both of which have suffered as crude prices plunged over the last year and a half. Crude prices have fallen from about $110 a barrel in the summer of 2014 to the mid-$30s a barrel today. Annually, that costs Iran about $25 billion in foregone revenues and costs Saudi Arabia almost $200 billion.
But Saudi Arabia has been able to withstand the price decline better. As the biggest oil producer and dominant voice inside OPEC, Riyadh has ignored calls from other OPEC members, including Iran, to throttle back its oil production to prop up falling prices.
Some analysts claim that if the escalations between Iran and Saudi Arabia increases further, it could increase potential threat of failure of supply of Iran's strategically important raw materials to the world market via the Strait of Hormuz, through which one-third of the world's maritime oil supplies are delivered to the consumers. The northern coast of the strait belongs to Iran, while the southern - to the United Arab Emirates, which has already recalled its ambassador from Tehran as a result of the recent conflict.
In this regard, Iran will likely seek for new alternative routes. Iran could potentially start transporting oil through Azerbaijan as the country enjoys an extensive network of pipelines, as well as a good relationship with its southern neighbor.
Technically, Iran can deliver its oil to Baku on the Caspian Sea and/or via the railway transport for subsequent export via the Baku-Tbilisi-Ceyhan (BTC) and further via the Mediterranean Sea to Europe. However, the economy of such deliveries should be seriously studied, especially against the background of low world oil prices.