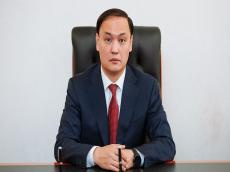 Kazakhstan is prepared to provide food aid to Türkiye, Yerbol Karashukeyev, Minister of Agriculture of Kazakhstan, said, Kazakh media says.
"Helping a brotherly country is important to us. If the need arises, we must provide assistance. We are ready to help. For this, a special request from Türkiye must be received", Karashukeyev said.
The minister added that a special foundation providing international assistance operates in Kazakhstan. The services of the foundation will be utilized, should Türkiye extend a request.
This offer is an addition to an earlier made commitment to provide assistance to Türkiye's search and rescue effort.
Kazakh rescuers have already reached Gaziantep and commenced their work.