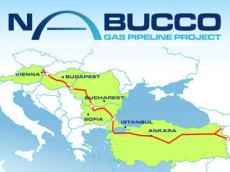 After OMV's pipeline project Nabucco failed, the EU Commission takes into consideration a stripped-down version along the Danube.
"Perhaps not under the name Nabucco West, perhaps with other investors but the infrastructure alongside the Danube will remain an important project particularly since we expect Romania to become not only a major gas market but also an exporter of gas with offshore gas and shale gas,"
EU Commissioner for Energy Günther Oettinger said, Natural gas Europe reported.
The Transadriatic Pipeline (TAP), the competing project to OMV's Nabucco where gas is transferred from Turkey via Greece and Albania to Southern Italy, was welcome "but the other infrastructure will remain necessary."
According to Oettinger, the decision between TAP and Nabucco was made.
"The most important thing is: There is gas coming from Azerbaijan to the European gas market. The door is opened," the Commissioner announced.
Until 2020, 248 border-crossing projects could be financially backed by the € 5.85-worth fund of the European Union "Connecting Europe", the authority announced on Monday. The projects will benefit from an accelerated planning and approval procedure of three years at the most as well as effective procedures in regard to environmental risk assessment.