Today.Az

»

Sports » TREMIDA to join AZFAR Football Business League


07 September 2017 [11:51]

- Today.Az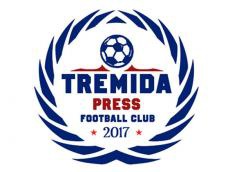 By Azernews      
By Laman Ismayilova
TREMIDA press football club, including Trend.az, Milli.az and Day.az journalists, has joined  "Business League" - a mini-football tournament among Azerbaijani companies.
Football is the most popular game in the world, the most massive and attractive sport, a real source of joy and adrenaline. Football is more than a game. To say that football is life, to say nothing. There is nothing pre-programmed in it, and in each game situation it is necessary to make a new decision.
The ABL Cup 2017-2018 of such format and scale is held for the first time in Azerbaijan and will take place on the professional pitches of the Azfargroup company.
The registration for the annual "Business League" mini-football championship is underway, Trend Life reported.
Full information can be found at:  www.asep.az
For more information, please contact:
+99412 4047339
+99450 2952129
The company's website provides an application form and countdown to the beginning of the championship. Separate information is provided on the teams that have already been registered and confirmed their participation.
The tournament ABL Cup 2017-2018 will cause a loud resonance not only in corporate and sports circles, but also in the public life of the country, turning into a sporting event of the year. This tournament will mark the beginning of a new sporting tradition in amateur football.
The ABL organizing committee will ensure a thorough selection of the tournament participants. The best Azerbaijani companies will be represented at the championship.
All stages of the tournament will be widely covered in the press, social media, TV and radio.
The organizing committee "ABL Cup 2017-2018" will inform the media in advance about the forthcoming event.
The mini-football tournament "Azfar Business League" (ABL) aims to promote develop mini-football, involving the general public in systematic physical training and sports.
This is the championship for the most active and leading companies of Azerbaijan.
Participation in the Business League has set itself the following objectives:
- Development of corporate culture
- Strengthening of corporate communications
- Mentioning of the company in the media and consequently growth of brand awareness
among customers and partners
- Popularization and further development of the corporate Amateur football
- Improving sports skills of employees
- Formation of positive attitudes towards sport and physical culture
The company "ASEP" professionally engaged in the organization of sports events.
The competition is organized by ABL Organizing Committee.
"ASEP "offers football tournaments to large companies.
Here you can order corporate tournament or use separate types of services.
Media partners of the event are Trend.az, Day.az, Milli.az, Azernews.az