Today.Az

»

World news » China's inflation remains flat, foreign trade shows resilience


09 June 2023 [22:15]

- Today.Az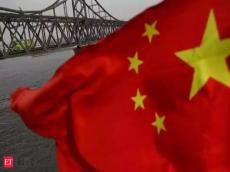 China's inflation stays flat as the consumer price index (CPI) for May edged up 0.2 percent year on year, marking a higher increase compared to April's 0.1 percent, according to the data released Friday by the National Bureau of Statistics (NBS), Azernews reports, citing Xinhua.
Meanwhile, the country's producer price index (PPI), which measures costs for goods at the factory gate, went down 4.6 percent year on year in May.
According to the bureau, the decrease expanded by 1 percentage point from that in April.
Statisticians with the bureau attributed the decline to an overall downward trend in international commodity prices, weak demand in domestic and foreign industrial product markets, and the high comparison base during the same period last year.
In the meantime, China's foreign trade shows resilience amid sustained growth.
The General Administration of Customs said Wednesday that China's total imports and exports expanded 4.7 percent year on year to 16.77 trillion yuan (about 2.44 trillion U.S. dollars) in the first five months of 2023.
Exports grew 8.1 percent year on year while imports rose 0.5 percent in the first five months.