Today.Az

»

World news » China's e-commerce logistics index hits new high in May


02 June 2023 [22:35]

- Today.Az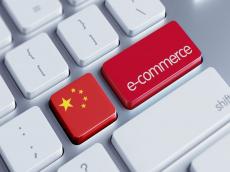 China's e-commerce logistics index rose for the fifth consecutive month in May, reaching a new high since 2022, industry data shows, Azernews reports, citing Xinhua.
Last month, the index tracking e-commerce logistics activities went up 0.5 points from April to 109.5 points, according to a survey jointly conducted by the China Federation of Logistics and Purchasing and the e-commerce giant JD.com.
Eight out of the nine major sub-indices measuring e-commerce logistics activities in different fields rose last month. The sector recorded steady growth on both the demand and supply sides.
Specifically, the index for e-commerce logistics business volume rose 1.5 points month on month, while that for rural business volume jumped 4.6 points from the previous month, according to the survey.
Noting the driving force of the upcoming mid-year online shopping spree, it projected stable growth for e-commerce logistics activities in June.