Today.Az

»

World news » NATO, Turkey to discuss visit of Bundestag's representatives to Konya base


17 July 2017 [15:15]

- Today.Az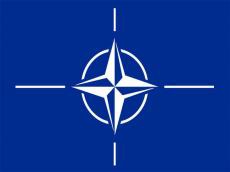 By Azernews
By Kamila Aliyeva
Relations between NATO allies Germany and Turkey have been recently strained by a series of disputes including German troop's withdrawal from the Incirlik airbase.
The visit by the Bundestag's representatives of German soldiers stationed on NATO's Konya base in Turkey will be discussed not only between Berlin and Ankara, but also at NATO.
This was stated by German Chancellor Angela Merkel during an interview on ARD television channel.
"Not only the federal government will talk with Turkey, but also NATO," Merkel said, adding that for the final conclusions "it is necessary to wait for the end of the talks."
"In case of Konya base, it's a NATO mission in which Germany plays a significant role," she said.
Currently we are leaving Incirlik air base and this creates a small problem, but this problem can be compensated, while for the rest we should maintain the dialogue, according to the chancellor.
Earlier, Turkey refused the delegation of German parliamentarians to visit German contingent at the NATO base in Konya on July 17.
NATO Secretary General Jens Stoltenberg expressed concern over this decision by the Turkish authorities.
NATO's fears are connected with the possible withdrawal of German troops from the Konya base, which can affect the level of support for the international coalition against ISIS from the alliance's side.
The German Bundestag on June 21 approved the decision to withdraw from the Incirlik Air Force Base in southern Turkey.
However, Turkey remains the key NATO member country in the Middle East. The Incirlik Air Base is one of the main bases of the United States and the alliance in the region. Aircrafts of the countries of the international coalition led by the United States, which participates in air operations against ISIS, are based here.
German military specialists are involved in the formation of crews for AWACS radar reconnaissance aircraft. Berlin also supports the coalition's actions with the help of six reconnaissance planes Tornado, which are deployed in Incirlik. The Bundeswehr's mandate in the Syrian operation does not involve participation in ground operations.