Today.Az

»

World news » New details of Qatari crisis revealed


17 July 2017 [12:11]

- Today.Az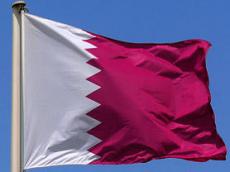 By Azernews
By Kamila Aliyeva
New details concerning recent crisis in the Persian Gulf are being revealed while the regional conflict escalates further despite international efforts.
The cyber attack of the systems of Qatar's state news agency in early June was reportedly organized by the UAE, the Washington Post reported on July 16 citing American intelligence officials.
As a result of the hacking, fabricated news was posted on the agency's website, partially provoking a rift between the emirate and other states of the region.
The Qatari emir, Sheikh Tamim bin Hamad Al Thani, was falsely quoted as praising Hamas, a Palestinian Sunni-Islamic movement, and saying that Iran was an "Islamic power."
Doha stated that hackers posted fake news but Arab countries rejected this explanation accusing Qatar of supporting terrorism and extremism.
UAE Ambassador to the U.S. Yousef al-Otaiba denied the new information in a statement, saying it was "false."
"What is true is Qatar's behaviour. Funding, supporting, and enabling extremists from the Taliban to Hamas and Qadafi. Inciting violence, encouraging radicalisation, and undermining the stability of its neighbors," the statement said.
The United States has recently increased its role in finding resolution to the regional crisis by signing deal on countering terrorism funding with Qatar during U.S. Secretary of State Rex Tillerson's visit to a number of Arab states.
However, the Gulf nations has not appreciated it so much saying that it is "insufficient."
UAE Foreign Minister Anwar Gargash said that the agreement signed by the U.S. and Qatar on the financing of terrorism was a positive development but did not live up to their expectations.
Gargash also stated that the Arab states need to be convinced that Qatar is no longer a sponsor of terrorism.
"We need a regional solution and international monitoring," he added while making remarks in London.
Saudi Arabia, the UAE, Egypt and Bahrain in early June cut off diplomatic relations, severed air, land and sea links with Qatar and ordered Qatari citizens to leave their countries within two weeks.
In early July, the Arab states sent a list of demand and required Doha to cut diplomatic relations with Iran, close the Turkish military base, eliminate Al-Jazeera TV channel, extradite all persons wanted in four countries on charges of terrorism and pay compensation.
Doha refused to fulfill these requirements calling the list unrealistic and not actionable. Four Arab states claimed that economic boycott against Qatar will remain in place until the country changes its policies for the better.
Kuwait currently mediates the crisis.