Today.Az

»

Politics » New Azerbaijan Party strongly condemns biased assessment of presidential elections [UPDATE]


14 April 2018 [16:09]

- Today.Az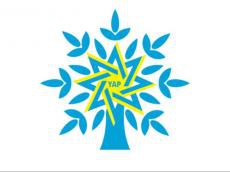 Trend:
The New Azerbaijan Party has strongly condemned the biased assessment of the presidential elections in the country, according to the press-release issued by the party on the preliminary conclusions made by the OSCE Bureau for Democratic Institutions and Human Rights (ODIHR), OSCE Parliamentary Assembly (OSCE PA) and the Parliamentary Assembly of the Council of Europe (PACE).
"Presidential elections were held in Azerbaijan on April 11," the press-release said. "Different stages of the electoral process conducted with the participation of eight candidates and the voting process were monitored by about 60,000 local and 894 international observers."
"The statement made by ODIHR, OSCE PA and PACE with a sharply different preliminary report on the elections, which were appreciated by the absolute majority of international observers from 59 countries and 61 international organizations causes surprise," the press-release reads.
"It seems that the abovementioned organizations prepared report about other elections, rather than those held in Azerbaijan," the press-release said. "It is impossible to justify the biased report, ignoring of facts and reality."
According to the press-release, the New Azerbaijan Party, which nominated incumbent President Ilham Aliyev, who won the elections with 86.03 percent of votes, sees the preliminary report prepared by the observation missions of ODIHR, OSCE PA and PACE as biased.
The New Azerbaijan Party strongly condemns such assessment of the elections, which were conducted fairly.
"Democratic principles, objectivity and transparency of any elections are measured by the extent to which the population expresses their political will. On the other hand, the most correct assessment can be given by main participants of the elections, the candidates. Each candidate who participated in the electoral process and did not win the election, congratulated the winning candidate and thereby acknowledged the objectivity of the electoral process," reads the press release.
It is also noted that the statement about alleged violations in the presidential election is nothing more than a clear manifestation of flippancy and open bias.
"The New Azerbaijan Party categorically rejects biased statements reflected in the preliminary report of the OSCE/ODIHR, OSCE PA and PACE, including allegations about using administrative resources in the ruling party's campaign and about forcibly bringing people to rallies. All these statements are untrue. The ruling party hopes that in its final report the mission will eliminate the bias and respect the will of Azerbaijani voters," said the press release.