Today.Az

»

Business » Azeronline brought action against Ministry of Economic Development


18 January 2006 [04:33]

- Today.Az
The Azeronline Joint Enterprise (JE) unsatisfied with a decision concerning the Internet providers issued in December by the Antimonopoly Policy Department of the Ministry of Economic Development brought an action against this structure in the Court of Economy.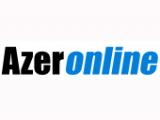 As APA informs citing the director general of Azeronline Elchin Aghakishiyev, the Department investigating the scandal between Azeronline and 14 Internet providers boycotting it adopted the decision that Azeronline should stop using the trade marks of Azercell (Sim cards).
E.Aghakishiyev considers that such a decision issued by the Department is not in favour of the boycotting providers as well: "Because the providers mainly demanded Azeronline not to add "Sim cards" of Azercell on its services. But the Department decided that Azeronline should not use the trade marks of Azercell. That is why the demand of the providers and decision of the Department do not coincide with each other. On the other hand, in any case, we do not use the trade marks of Azercell. Therefore, this decision should not be considered right".
E.Aghakishiyev noted that because the Department had not objectively investigated the problem, they had appealed to the minister of economic development Heydar Babayev and director of the Department Rahim Huseynov.
Though the date of the meeting was not fixed, it is expected that new discussions will be held in the Ministry soon concerning this issue.

The director of the Department Rahim Huseynov said that he already knows that the Department brought a suit against the Ministry. According to his words, appealing to a court is a right of Azeronline. At the same time, R.Huseynov stressed that the problem will not discussed in the Ministry once again. The head of the Department noted that actually E.Aghakishiyev is wrong saying that the Department issued the incorrect decision: "Because the word "Azercell" is written on the surface of "Sim cards" and it means using the trade mark of that company".