Today.Az

»

Business » Chairman of "Bakielectroshtamp" and his brother are accused of racketing and arrested


12 December 2005 [19:27]

- Today.Az
The chair of the "Bakielectroshtamp" Open Joint-Stock Company (OJSC) Nuraddin Zulfugarli and his brothers Loghman and Rovshan Zulfugarlis were detained today.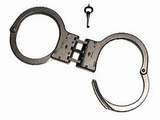 According to employees of "Bakielectroshtamp" OJSC the incident happened on December 7, when N.Zulfugarli left the funeral ceremony of his uncle, a group of persons wearing civilian clothes took him and his driver. Two hours later an assistant of N.Zulfugarli was called and told that N.Zulfugarli had been taken to the Department on Struggle against Organized Criminality (DSAOC). His 6 brothers who came the department to ask for the reason of Zulfigarli's arrest were also detained and only after several hours of testifying four of them were released.
"Bakielectroshtamp" stopped its activity and the fact was confirmed to APA by the press-service of the Ministry of Internal Affairs.
The press-service informed that N.Zulfugarli and his brothers were detained due to their illegal activity and were accused of racketing. Though MIA confirmed that N.Zulfugarli is in the Department on Struggle against Organized Criminality it was noted that only one of his brothers was detained and his name had not been announced.
"The complaint will be investigated. A measure will be taken depending on the result of the investigation," reads the MIA statement. According to APA correspondent about 100 employees of the "Bakielectroshtamp" company held a protest action in front of the company office demanding N.Zulfugarli to be released.
It should be noted that Nuraddin Zulfugarli is a member of the Azerbaijan Entrepreneurs Confederation.
APA