Today.Az

»

Business » Additional six Azerbaijani companies issued licenses to supply to Customs Union market


17 July 2017 [15:35]

- Today.Az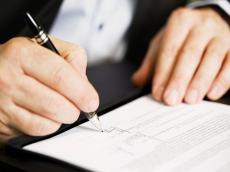 By Azernews
By Amina Nazarli
Six more Azerbaijani companies have been issued licenses to enter Customs Union's market, which is regarded as a "rival" to the European Union.
Russian Federal Service for Veterinary and Phytosanitary Surveillance (Rosselkhoznadzor) granted Azerbaijan with licenses to supply various products to the territory of the Union which consists of Russia, Belarus, Kazakhstan, Kyrgyzstan and Armenia.
Licenses were issued after producing an agreement with veterinary authorities of the member countries of the Eurasian Economic Union.
AzVarvara, All Sana, AzProtein Foods Group, Qafqaz Konserv, Gilezi Poultry and "Kurdamir Milk Processing Plant" have been allowed to supply the goods to the Union countries with a population of 182.7 million people.
Thus, the number of Azerbaijani companies that have permission to supply products to the territory of the Customs Union has reached 20. In addition to six new companies, the licenses have been issued for Caspian Fish Co. Azerbaijan, Khazarbalyg, Gabala Poultry Factory, SEBA, Ujar Agro, Zakhmat Ruzi, Sahliyali, AzFP Co. Ltd, ATENA, Bilasuvar Agro,Ganja Sud, Milk-Pro, Pal Food, and Baku Sea Fishing Port.
The Customs Union established in 2010 between Russia, Kazakhstan and Belarus, aims to form a single customs territory within which no customs duties or economic restrictions are applied.
Although Azerbaijan did not join the Union, the country's potential accession to the Union is another topic of great importance. The issue is constantly discussed by experts, political scientists and economists, who are arguing for and against the country's joining this organization.
Some economists believe that Azerbaijan's joining the Customs Union is not beneficial as the share of Western countries in Azerbaijan's economic turnover amounts to almost 43 percent, while that of CIS countries stands at about 11 percent.
As a post-Soviet country with substantial oil reserves and strategic location, Azerbaijan is important for both existing Customs Union members and non-Union members.
The CIS countries especially Russia, Kazakhstan and Belarus are the traditional export markets for Azerbaijani goods, including alcoholic and non-alcoholic beverages, fruit, vegetables, nuts, tea, conserve, cotton, oil, sugar, salt and etc. In a bid to expand the export map, the country seeks to broaden the range of products sold under the 'Made in Azerbaijan' brand through the high-quality products that have so far been used only in domestic market.
Russia remains one of Azerbaijan's main foreign trade partners. The national products became more actual for Russia after it stopped its import of products from the U.S., the EU, Canada, Australia, and Norway, as a response to western sanctions against Russia, in connection to events in Ukraine.
For Azerbaijan, it opened new possibilities. The country has significantly increased the supply of agricultural products to the Russian Federation.
Azerbaijan and Kazakhstan are also working on increasing the bilateral trade turnover and searching for possibilities to expand the economic interaction.Trade turnover between Azerbaijan and Kazakhstan amounted to almost $124.4 million in 2016, including more than $26 million that accounted for the export to Kazakhstan, according to Azerbaijan's State Customs Committee.
Trade turnover between Azerbaijan and Belarus increased by 21.5 percent and amounted to $6.34 million in January 2017, as compared to the same month of 2016.