Today.Az

»

Business » Saudi oil export drops to lowest level since 2015


19 April 2017 [10:47]

- Today.Az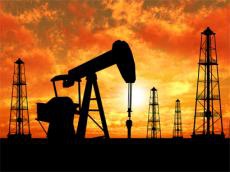 By  Trend
Saudi Arabia's oil export in February 2017 has decreased to the lowest level since May 2015, according to the data of the Joint Organizations Data Initiative (JODI).
The country's crude oil export stood at 6.957 million barrels per day in February 2017, as compared to 7.713 million barrels per day in January, according to JODI data.
This is while Saudi Arabia's crude oil output has increased from 9.748 million barrels per day in January to 10.011 million barrels per day in February 2017, the data shows.
Saudi Arabia has undertaken the largest cut in oil output (486,000 barrels per day) among the participants of the OPEC deal signed last year in Vienna.
In December 2016, OPEC and non-OPEC producers reached their first deal since 2001 to curtail oil output jointly and ease a global glut after more than two years of low prices.
Non-OPEC oil producers such as Azerbaijan, Bahrain, Brunei, Equatorial Guinea, Kazakhstan, Malaysia, Mexico, Oman, Russia, Sudan, and South Sudan agreed to reduce output by 558,000 barrels per day starting from Jan. 1, 2017 for six months, extendable for another six months.
OPEC agreed to slash the output by 1.2 million barrels per day from Jan. 1.