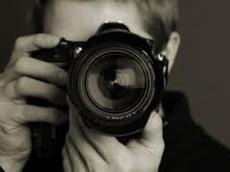 The international contest of sport photo journalists from CIS member states themed around "Sport and healthy lifestyle" conducted by the Azerbaijan State Telegraph Agency has wrapped up. It was held as part of a plan of priority actions in humanitarian cooperation field among CIS member countries in 2011-2012.
The competition featured 200 photographs by 125 journalists form Azerbaijan, Russia, Belarus, Kazakhstan, Kyrgyzstan etc. The first place was secured by Sergey Kuranov (Ukraine) followed by Ilgar Jafarov (AzerTAc) and third-placed Andrey Shapran (Russia).
Incentive diplomas went to Roman Gaynanov (Kyrgyzstan), Yelena Sychkova (Russia) and Osman Karimov (Azerbaijan).
The international jury included representatives of five leading agencies (Itar-Tass, Ukrinform, Kazinform and AzerTAc). Director General of AzerTAc Aslan Aslanov was a chairman of the jury.
/
AzerTAc
/