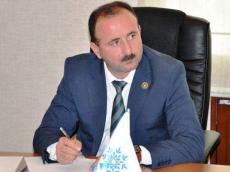 By  Trend
Azerbaijan's hosting the international music festival ZHARA 2018, first of all, should be regarded as a success in the field of culture, expert Bahruz Guliyev told Trend July 26.
"Participation of many foreign pop stars in this festival is an important step towards tolerance and multicultural values," he said commenting on the participation of the singer of Armenian origin Zara in the festival, which will be held on July 26-29.
He noted that the singer will perform during the festival a song in Azerbaijani, and this step can be regarded as a contribution of a culture figure of Armenian origin to the promotion of Azerbaijani realities.
"About 30,000 Armenians live currently in Azerbaijan, while Armenia is a mono-ethnic state, in which Armenians make up 95 percent of the population. Azerbaijan demonstrates how high are the principles of peace and tolerance, which it adheres to," Guliyev said.
The expert stressed that it is wrong to mix politics and culture, and added that thanks to the ZHARA festival, which has already become traditional, Baku is visited by the most famous music stars.
Guliyev believes this festival will also become the focus of interest of foreign countries and will help raise Azerbaijan to new heights.
The third ZHARA festival will be held on the coast of the Caspian Sea – at the most beautiful Sea Breeze resort of the capital of Azerbaijan on July 26-29. Pop stars from Azerbaijan, Russia, Ukraine, Italy, the USA, Kazakhstan, Moldova and other countries will take part in the festival.