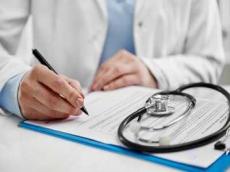 By Azernews
By Sara Isrfailbayova
A new electronic service that will allow learn the results of medical tests without leaving the house is launched by the State Agency for Mandatory Medical Insurance.
A new electronic service was developed within the framework of a pilot project of mandatory medical insurance.
Namely, the online service "Results of laboratory tests" was launched, which allows, regardless of the geographical location of the patient and without waiting for a queue, to know the results of the tests in a timely manner.
This service will be available only to residents of Mingachevir and Yevlakh, where the local citizens were given "Model numbers" and "patient ID".
To inform residents of the pilot regions, the State Agency plans to distribute special educational leaflets.
Residents of the pilot regions - Mingachevir, Agdash and Yevlakh - have free access to 459 laboratory services included in the basic package of medical insurance.
Since the beginning of 2017 in Mingachevir and Yevlakh region, a pilot project for implementing the "Mandatory Medical Insurance" system has been launched. In 2018, the Agdash region was connected to the project. It is expected that later, based on the results of the analysis of the results of the pilot project, the State Program will be launched throughout Azerbaijan.

Implementation of mandatory medical insurance in Azerbaijan is planned within the health care reform framework.
The mandatory insurance program ensures citizens to receive free, high-quality medical care and eliminates unofficial payments from the health system.
Including some 1,800 medical services, the compulsory medical insurance is a new and innovative direction in the social policy of the Azerbaijan.  Among the services covered by the insurance, are inspection, treatment, diagnostic procedures, surgical procedures, and other services.
The mandatory insurance is an integral part of health care reform, which will increase the financial capacity of the health system. The State Agency for Mandatory Medical Insurance, established in February 2016, aims to ensure access to health services for all citizens.
The project's purpose is to strengthen the institutional capacity at the State Agency for Mandatory Medical Insurance to plan, execute and monitor healthcare spending in three elements: collection, accumulation of funds and purchasing of healthcare services.