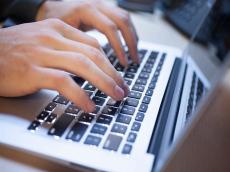 By Azernews
By Rashid Shirinov
The number of hacks of information systems in Azerbaijan has increased significantly over the past three years, Aleksandr Tvaradze, Information Security Director at Financial Chain Corporation, said at the BIS Summit 2018 conference in Baku on June 8.
He expressed regret that many structures are reluctant to share this information.
"According to our data, a huge number of incidents were recorded, ranging from small thefts in the amount of 500-1,000 manats ($294-587), to large ones of 30,000-50,000 euros," Tvaradze said.
He added that the theft was a result of phishing, hacking of internal systems, as well as abusing by insiders.
The expert noted that today there is the need in the market for the introduction of security systems, so that they are implemented correctly and most importantly, really work.
"There are quite many vendors in the information security market of Azerbaijan. It is not difficult to buy information security systems, it is much more difficult to make all of them work correctly. The vendor can install a security system, but the question is who and how will operate it," Tvaradze mentioned.
He noted that the first drawback is the lack of qualified personnel, and the second point is the need to understand the problem and how to solve it.
"Accordingly, only after that it is necessary to invest money," the expert said.
Since the current technological generation has become dependent on information systems, the problems threatening information systems also threaten the order of everyday activities of many people. Currently there are many problems such as spamming, hacking, jamming, malicious software, sniffing, spoofing, and identity theft. These problems still threaten the reliability and security of information systems worldwide.