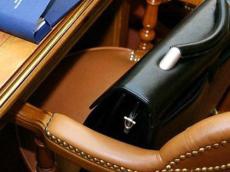 By  Trend
The EU Twinning project "Support to further reforms of the civil service system in Azerbaijan", was launched in November 2016.
The project is being implemented by State Examination Centre of the Republic of Azerbaijan together with Lithuanian partners.
The project seeks to contribute to further development of a professional and sustainable civil service system in Azerbaijan.
The project aims to create a framework of new grouping of civil service positions, development of the civil service recruitment, performance appraisal and remuneration systems.
Currently, the project is intensively working towards the improvement of Azerbaijani recruitment system.
For the Azerbaijani civil service recruitment system experts recommended moving forward from a knowledge-based evaluation system to a system based on evaluation of competencies and using several selection methods to help identify candidates' competencies.
Competence is the ability of an individual to do a job properly and it consists of a combination of practical and theoretical knowledge, cognitive skills, behavior and values. For example, during the competition it is important to evaluate not only the knowledge of legal acts, but also to put knowledge to use as well. Meanwhile, knowledge-based selection system does not reveal candidates' full-picture-abilities.
In Azerbaijan interview are playing a particular role in the selection process to civil service positions. They help to reduce subjective and non-transparent selection to positions and ensure the selection of best candidates. For that purpose it is important to train selection committee members to identify candidates' competencies and potential.
Such trainings are planned in the near future within the framework of the project.
To improve Azerbaijani civil service system, Lithuanian short-term experts also proposed to focus more on the evaluation of competences of managers and particularly in the selection to top-level civil service. According to the best EU practice, experts proposed to objectively evaluate top-level civil servants' competencies through assessment centre method. Assessment centre is the best way to check suitability for certain position.
If the best predictor of future behavior is past behavior in similar situations, realistic assessment centre should provide "work sample" data that will predict actual job performance. A basic rule for assessment centre design is that exercises should be as close as possible to the actual critical situations a candidate will face on his or her job.
In assessment centre one competency is checked by minimum two methods (group exercises, role play, individual interviews, psychometric tests, practical tasks, etc.)
Furthermore, Lithuanian experts recommended gathering candidates' and institutions' feedback to monitor the selection system. Also Azerbaijani centralized civil servants' selection system requires good planning and monitoring of selection process. The following tools help to ensure smooth activities by institutions and improve selection system.