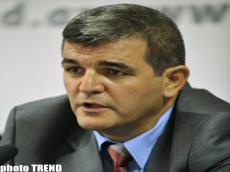 By Azernews
By Sara Israfilbayova
Over the past years, the government of Azerbaijan has taken more steps in the social sphere than expected. President Ilham Aliyev paid special attention to infrastructure projects to improve the social status of the population, MP Fazil Mustafayev said.
The parliamentarian stressed that the government has taken certain steps to address the problems of poor, unemployed and people with disabilities.
"Formation of the Azerbaijan Mortgage Fund (AMF), simplification of mortgage conditions, creation of opportunities for solving housing problems of the population, commencement of construction of social housing, construction of houses for invalids, allocation of apartments to journalists - all these issues relate to the social category," Mustafayev told Trend.
He emphasized that in recent years many of the shortcomings that existed in the social sphere have been eliminated, and many negative phenomena revealed in the sphere of granting social benefits were abolished.
The state always takes care of those living under hard conditions. For that purpose the targeted social assistance program is being implemented.
The improvement of housing conditions of people is the important component of the social reforms held under the leadership of President Ilham Aliyev. The newly-established State Housing Agency is an integral part of reforms towards improved livelihood of country population. Besides, "Strategic Road Map on development of housing at affordable prices" reflects reforms to be conducted by government in this particular field.