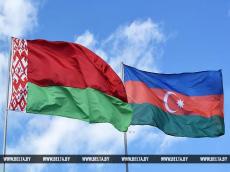 By Azernews
By Sara Israfilbayova
The State Committee on Science and Technology of the Republic of Belarus and the National Academy of Sciences of Azerbaijan hold a competition of joint scientific and technical projects for 2018-2019, BelTA reported.
Applications are accepted from July 1 to September 15 in agrarian, biomedical and pharmacological areas and should be sent to the State Committee in printed (in triplicate) and electronic (on CD-ROM) types.
The documents should contain a business plan prepared in accordance with the established procedure, written commitments of the customer for the practical use of the results of research and development, as well as written commitments to share participation in the financing of project costs in the amount of not less than 50 percent of the total amount planned for this purpose.
The competition of joint scientific and technical projects is conducted in accordance with the agreement between the governments of Belarus and Azerbaijan on scientific and technical cooperation of June 3, 2010.
Diplomatic relations between Azerbaijan and Belarus established in 1993 but two countries started to get close during past decade.
Cooperation of Belarus and Azerbaijan in the economic sphere has been developing dynamically over the past decade.
Belarus mainly exports to Azerbaijan the production of machinery, woodworking, tires, foodstuff, medicine, household appliances, dishes and other goods, meanwhile Azerbaijan exports to Belarus the products made of aluminum, products of petrochemistry, engineering and agriculture.
Azerbaijan's first ever Trade House was opened in the Belarusian capital Minsk, on May 26, 2017.
Trade turnover between Azerbaijan and Belarus increased by 21.5 percent and amounted to $6.34 million in January 2017, as compared to the same month of 2016, according to Azerbaijan's State Customs Committee.