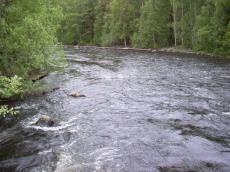 By Azernews
By Laman Ismayilova
Weather across Azerbaijan has been unstable over the past days with wet and windy conditions causing numerous accidents.   
The Ecology and Natural Resources Ministry reported that torrential rains were observed in the Greater Caucasus, while speed of wind in Absheron peninsula reached up 23-30 m/s. Water level in Kishchay, Shinchay, Kurmukchay and Bash Dashagil rivers rose as a result of intensive rain.
Rainfall quantity in Baku and Absheron peninsula was 1-5mm, Great Caucasus – 1-17mm, mountainous regions – 23-52mm, Nakhichevan AR – 1-7mm, Central Aran regions – 1-5mm, Lesser Caucasus – 9-11mm, Qazakh-Ganja region – 1-9mm. Hailstones fell in Koshkchu, Ashigli, Chaykend, Gushchu villages. The quantity of hail was in Goygol – 13mm, Zurnabad village of Goygol – 18mm, Zagali Gol village of Dashkesen – 12mm. 
The water richness holds 80-110% of decade norm in Quba-Khachmaz region rivers of Major Caucasus, 40-160% in Minor Caucasus rivers, 30-40% in Lankaran-Astara region rivers. The decrease in water level has been observed in the downstream of Kura River.
The ministry reported that unstable weather conditions will continue till the morning on May 13.
On May 13, the weather will be changeable cloudy, occasionally gloomy. However, rain is expected in some places at night and in the evening.
The temperature will be +12-15?C at night, +19-24?C in daytime in Absheron peninsula, +12-14?C at night, +21-23?C in the afternoon in Baku. Air pressure records 766.
In the regions of Azerbaijan, lightning and intermittent rain is expected. Rainfall will be intensive in some places. West wind will blow and intensify in some areas. The temperature will be +10-15?C at night, +23-28?C in daytime, +3-8?C in mountains at night, +12-17?C in daytime.