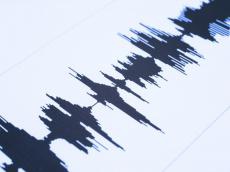 By Azernews
By Amina Nazarli
Azerbaijan's scientists are working on a new project on assessment of a seismic risk in the capital city, and relevant equipment will be delivered to the country in April.

Head of the Republican Seismological Service Center Gurban Yetirmishli told Trend that the work is underway to identify areas of seismic hazard in Baku.
"We are selecting some zones and defining scheme. To hold the assessment the equipment will be installed in different soils. The equipment will be changed once in six months," he said.
Yetirmishli emphasized that at first the equipment will be installed in Baku's Sabail district as a pilot project, while later the project will cover entire Baku.
Overall, Baku represents high seismic hazard and the level increases with the time interval, which happens due to the intensive construction of multi-storey reinforced concrete civil and industrial buildings, enlargement of the city area, raise of underground water level and Caspian Sea, landslide activity and so on.
Moreover, the geological environment is intruded upon by intensive technical loads such as drilling, set up of deep water platforms, underwater and ground conduits which make the problem of geological hazard assessment in Azerbaijan more actual and substantial. Given that, there has been high necessity to deepen and advance the research of existing maps that identify seismic hazard level and to draw the numerical modeling on the basis of modern methods and approaches.
The map of potential seismogenic zones of Azerbaijan was prepared earlier to detect the risky zones. The document reflects the seismic zones of the southeastern slope of the Greater Caucasus, Shamakhi-Ismayilli zone, Ganjabasar, northwestern zones including Sheki, Zagatala, Balaken, the northern zone of Guba, Siyazan, Devechi, Talysh zone, Nakhchivan Autonomous Republic, and Azerbaijani part of the Caspian Sea.
The seismogenic zones with potential to produce dangerous force cover the whole country as the Alpine-Himalayan seismic belt passes through Azerbaijan. Therefore, the country is considered to be a seismically active region – a lot of earthquakes occur over Azerbaijan every year, however, majority of them are not felt.