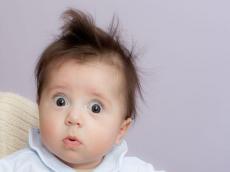 By Azernews
By Laman Ismayilova
Azerbaijan's population reached 9,793,800 as of November 1, 2016, the State Statistical Committee reported.
The country's population has grown by 0.9 percent or 88,200 people since the beginning of the year.
The population density is 113 people per a square kilometer.
The official figures also suggest that 53.1 percent of the population lives in cities and towns, while 46.9 percent in villages.
Some 133,300 children were born in the country in nine months of the year. Of the total number of the population 53.3 per cent were boys, while 46.7 per cent girls.
On average, 437 children are born on a daily basis.
The country is among leading European countries in terms of natural population growth, which in turn contributes to the development of economy.
The "Azerbaijan 2020: Look into the future" Concept of Development reads that during the period covered by the concept, the country's population will increase by 1.1 per cent a year on average and is expected to total about 10.2 million in 2020.