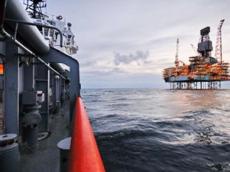 By  Trend
Ten people are missing as a result of an accident at the oil-gathering station #3 of the department on oil and gas output of Azneft Production Union, Azerbaijan's state oil company SOCAR said in a message Dec. 15.
According to information, the accident occurred due to strong wind, which blew away a part of a flyover of the 150-meter long oil-gathering station. Meanwhile, the board attached to the flyover and a booth on it were also blown away.
According to the preliminary data, five people, who were on duty at the gathering station, and five people, who were in the booth, are missing.
Vessels of the Ministry of Emergency Situations and Azerbaijan Caspian Shipping CJSC are at the site; search and rescue work continues. The message also said that leadership of SOCAR, Ministry of Emergency Situations and Azneft are at the event site. A special group has been created to investigate the accident.
The list of missing employees of the Azneft Production Union:
1.Guloglan Zulfugarov – engineer
2. Azay Zulfugarov – operator
3. Vidadi Gurbanov – operator
4. Elchin Hasanov - mechanical engineer
5. Hasanagha Hajialiyev – operator
6. Ilham Gafarov – operator
7. Samir Asadov – operator
8. Javid Bahramov – operator
9. Ramiz Abbasov – engineer
10. Gorkhmaz Rustamov – operator.