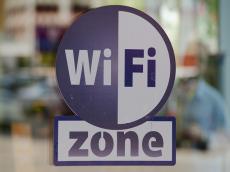 By Azernews
By Rashid Shirinov
Free Wi-Fi network will be created in Azerbaijan's capital Baku in March 2017, Report stated on November 29.
The "Public free Wi-Fi" project will be implemented by the Chinese Huawei company. Safar Safarov, a manager at the company's Baku office, said that the free Internet network will cover mainly three spots of the city. They are the National Seaside Park, including the State Flag Square, Fountains Square and the Old City.
Currently, cabling works are held in those areas, and testing works will be carried out soon.
Azerbaijan ranks first among the countries of Post-Soviet region for the level of broadband internet penetration. Thus, Azerbaijan left behind Russia (where the level of penetration is 18.8 percent), Georgia (14.6 percent), Kazakhstan (13 percent) and other CIS countries.
Moreover, Azerbaijan became the 58th country in the world over number of its Internet users. Statistical project Internet Live Stats noted that the number of Azerbaijani Internet users has exceeded 6 million, accounting for 61.1 percent of the country's population.
The figure has increased by 1.2 percent or approximately 72,000 people compared to the 2015 data, and it tends to rise in the future.
Azerbaijan has recently started the use of 4G Internet service, which is considered to be a brand-new technology in the system of mobile telephone network and creates an opportunity for the access to the high-speed Internet all over the country. The signal of the digital broadcasting covers approximately 99 percent of Azerbaijan, while over 75 percent of the country's population have an access to the Internet.