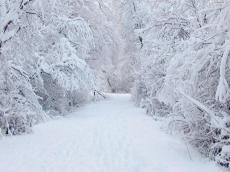 By Azernews
By Laman Ismayilova
November is already here, while meteorologists continue to study the weather anomalies observed in the country last month.
In October, snow fell in Azerbaijan's Aran region (lowland) for the first time in 44 years. Similar case occurred in the Imishli region back in October, 1972.
The head of the Geography Institute at the Azerbaijan National Academy of Sciences, Maharram Hasanov, told Trend that this year the snow covered only areas that are 2,000 meters above sea level.
"In October, snow also fell in the country's mountain regions. That is an anomaly. Above-average precipitation was also observed throughout the country. The monthly exceeds the norm," he said.
Hasanov stressed that this occurred because of climate change, which hugely affect the weather conditions globally.
The weather will be rainy and windy on November 2. That is unfavorable for weather-sensitive people but oxygen and clean air is a positive factor.
The intermittent rain is expected in Baku and Absheron peninsula. North-west wind will blow.
The temperature is expected +6-8?C at night, +8-10?C in Absheron peninsula and Baku in the afternoon. Air pressure records 772. Relative humidity will be around 85-95%.
In the regions of Azerbaijan, intermittent rain is expected, sleet and snow is observed in mountainous and foothills areas. West wind will blow. The temperature will be +2-6?C at night, +7-11?C in the daytime, 1-6 degrees of frost  in mountainous areas, 0-5?C in the daytime.
On November 3, weak and mild hesitation of the meteorological factors will be useful for those people with health problems.