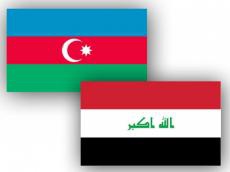 Azerbaijan and Iraq have explored ways of deepening relations as Deputy Prime Minister Ali Ahmadov met with Iraqi Charge d`Affairs Fadhil Awad.
Ahmadov said Azerbaijan and Iraq were bound together by ties of history and common values. He noted that Azerbaijan was ready to render every possible support to Iraq to use its potential. "Iraq has big economic potential, and we are ready to assist the country in realizing this potential."
Ahmadov expressed grief over the terror attack committed in Baghdad, and stressed the necessity of joining efforts in fight against international terrorism.
Charge d`Affairs Awad said Iraq was keen to develop its relations with Azerbaijan in various fields, including economic and cultural ones.
/By Azertac/