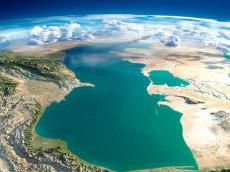 By Amina Nazarli
Recurrent natural disasters on the Earth, as well as the expansion of human activities lead to an intensification of the natural and man-made emergencies.
For the past twenty years Azerbaijan realizes large-scale projects of national and international importance. Thereby, public authorities engaged in protection of population and infrastructure and planning preventive measures to anticipate emergencies, should have a single scientific-practical approach and comprehensive assessment of the damage caused by natural phenomena and possible risks.
In this regard President Ilham Aliyev signed a decree on publication of "Atlas of Azerbaijan's Emergency Situations" earlier in March.
Academician Ramiz Mammadov, Director of the Geography Institute named after academician H. Aliyev of ANAS, executive secretary of the editorial board of the atlas noted that intensive work on the atlas is underway currently.
He said that a road map, as part of the development of the atlas, has been drawn up, stressing that work on development of the atlas will last for 2-2.5 years.
"The need for publication of the atlas is due to the fact that in recent years climate change, in particular warming, the frequency and range of variability of abnormal natural phenomena increases, which, in turn, provoke very dangerous emergencies in our country. Moreover, Azerbaijan is a rapidly developing country, where large international and local projects are implemented, which in some degree can lead to an increase, probability, intensity and extent of man-made disasters," he explained.
Mammadov said that all these factors are necessitating preventive measures to minimize the damage caused by emergencies. He noted that the statistics of the UN Environment Programme, according to which the damage of each country from the disaster make up 5-10 percent of its gross domestic product.
"The atlas shows how to act in emergency situations and how to manage phenomena. It will contain information base of natural and man-made disasters in modern format," the academician emphasized.