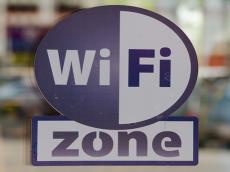 By Rashid Shirinov
Two Azerbaijani mobile operators, Azerfon (Nar) and Bakcell, will set up Wi-Fi Internet connection points in different parts of Baku during the 2016 Formula 1 Grand Prix of Europe competition that is coming soon, Trend was informed.
To this end, technical infrastructure of the primary provider of the country, Azertelecom, will be used to ensure public access to the Internet. Several Wi-Fi points have already been established in the capital streets.
2016 Formula 1 Grand Prix of Europe will be held in Baku on June 17-19.
Visitors will spectate test races on June 17-18 and the Grand Prix stage will take place on June 19. The tickets will be valid for all three days of competition. The owner of a ticket will be able to attend the competition's entertainment events and concerts with participation of world stars.
The competition will stand out by its uniqueness. Along with Monaco and Singapore, Baku will also take the race on urban routes. Thus, during a race in Baku, the cars will move in parallel to the Seaside Boulevard making a lap around Icherisheher -- the national historical and architectural reserve, which is the most ancient part of Baku and included in the world heritage list of UNESCO.
The six-kilometer ride route will have several climbs and descents. The tribunes and the general admission areas of the Grand Prix will accommodate up to 30,000 visitors. People from various countries show their interest in the competition. The main ones are Russian, Turkish, German, Finland, Ukrainian, and Arab countries residents.
The State of broadband report of the International Telecommunication Union ranked Azerbaijan the 63rd worldwide for use of Internet -- the country's Internet penetration rate is 61 percent. Azerbaijan gained a significant result among CIS countries. Russia was the 44 with 71 percent. The report said that 59 percent of population in Belarus has access to Internet, 54 percent in Kazakhstan, 48 percent in Georgia, 46 percent in Armenia, 46 percent in Uzbekistan and 43 percent in Ukraine.
In many developing countries, a worldwide network is available for only 35 percent of the population. Overall, about four billion people worldwide still lack access to the Internet.
Access to the Internet in Azerbaijan is growing through the support of a national strategy to develop the country into an information and communication technology (ICT) hub for the Caucasus region. The Azerbaijani government actively seeks to attract foreign aid to help to boost the IT sector of the country.