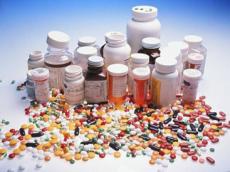 Health Ministry of Azerbaijan is getting ready for holding monitoring of pharmaceutical market.
Deputy Health Minister Elsever Agayev has reported that the Ministry is conducting serious control over drug market.
" Each lot of drugs imported to the country , undergoes thorough analysis by the Ministry's relevant bodies. In parallel, measures are taken on ban of deliveries of drugs not registered in the country to Azerbaijani market. Packing of drugs supplied to local market are necessarily provided with insert in Azeri language, in compliance with legislation and import of drugs without such insert to the country is banned from 1 June. Upon completion of certain time we will hold monitoring at the market to reveal violations in this sphere ",- he noted.
According to Deputy Minister, monitorings and inspections at the sites of food and pharmacy sales are carried out jointly with Economic Development Ministry.
/abc.az/