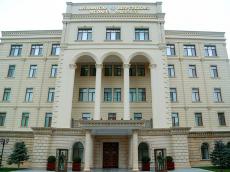 Azerbaijan Army Units continue to dispose of expired and unusable ammunition in a planned manner, Azernews reports per Defence Ministry.
The ammunition disposal process will be carried out until February 25 at the Seyfali training range.
"The public will be periodically informed about the ongoing blasting work. We once again urge the population not to panic and bring to attention that there is no cause for concern," the ministry stated.