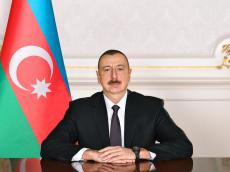 By  Trend
Azerbaijan's President Ilham Aliyev signed a decree July 30 approving a memorandum of understanding between the Government of Azerbaijan and the World Intellectual Property Organization (WIPO).
The memorandum of understanding was signed between the Government of Azerbaijan and WIPO on June 5, 2018.
The Cabinet of Ministers was instructed to take measures to implement provisions of the memorandum after its entry into force.
Azerbaijan's Foreign Ministry was instructed to send a notification to WIPO about the completion of the internal procedures necessary for the memorandum to enter into force.