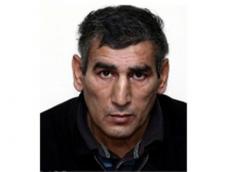 By  Trend
Azerbaijan's State Commission on Prisoners of War, Hostages and Missing Persons has said that Shahbaz Guliyev, kept hostage by Armenian armed forces, was taken to Shusha from Yerevan, where he was previously transferred for health treatment.
Shahbaz Guliyev together with another Azerbaijani Dilgam Asgarov is kept hostage by Armenian militaries in the occupied Nagorno-Karabakh region of Azerbaijan for more than three years. They were detained by the Armenian armed forces in July 2014 while visiting their native places and graves of loved ones in the occupied Azerbaijani Kalbajar region. Moreover, Armenian forces killed the third Azerbaijani, Hasan Hasanov.
Later, Guliyev and Asgarov were judged illegally by the unrecognized courts of a separatist regime in occupied Nagorno-Karabakh. Following an expedited "judicial process" in December 2015, Asgarov was sentenced to life imprisonment and Guliyev to 22 years. Attempts of Azerbaijan to provide justice and to free the hostages are still unsuccessful.