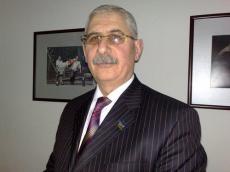 By  Trend
Azerbaijan's independent policy does not satisfy the anti-Azerbaijan network, including a number of states and groups, Azerbaijani MP Bakhtiyar Sadigov has told Trend.
The reports titled "The functioning of democratic institutions in Azerbaijan" and "Azerbaijan's Chairmanship of the Council of Europe: What follow-up on respect for human rights?" were adopted at PACE's autumn session on October 11.
Sadigov said these documents are the work of forces that don't want Azerbaijan to pursue an independent policy.
"What problems did the Council of Europe help Azerbaijan solve during its membership? They only placed demands on Azerbaijan. Even recommendations are now given in the imperative form."
Sadigov added that PACE will not achieve anything by adopting these documents.
"Azerbaijan is an independent state which goes its own way. It is impossible to exert pressure on Azerbaijan by adopting such biased documents," he noted.