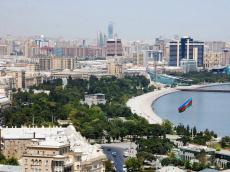 By  Trend
A regular General Assembly of the European Historic Thermal Towns Association (EHTTA) will be held in May 2018 in Azerbaijan's resort center "Qalaalti," EHTTA President Giuseppe Bellandi said, the Azerbaijani Ministry of Culture and Tourism said in a message on October 5.
The EHTTA General Assembly is currently taking place in Greece's Loutraki, where Pamukkale (Turkey), Kislovodsk (Russia), Mondariz-Balneario (Spain) and Imereti (Georgia) were elected members of the EHTTA.
The EHTTA includes 42 members from 15 countries.