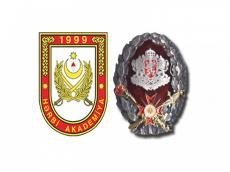 By  Azertac 
Leadership of the "G. S. Rakovski" National Defence College of the Republic of Bulgaria arrived in Azerbaijan.
During the meetings held at the Armed Forces Military Academy, relations of the two countries in the field of military science and education, including the expansion of cooperation between the academies, as well as the implementation of joint projects were discussed, Azertac reported.
Head of the Military Academy, Lieutenant General Heydar Piriyev comprehensively informed the Bulgarian delegation about the activities, structure, international relations as well as the material and technical base of the Academy.
Speaking about the importance of developing relations between the two educational institutions, Major General Grudi Angelov, the head of the "G. S. Rakovski" National Defence College, noted that ties with the Azerbaijan are successfully developing in all areas of military science and education.
The sides also signed a document on cooperation between military academies in the field of scientific research, exchange of experience, joint activities, organization of training and other issues of mutual interest.
Then the Bulgarian delegation visited the Azerbaijan Higher Military School named after Heydar Aliyev for closer acquaintance with the development of the military education system in Azerbaijan.