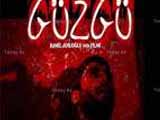 R-Clan Cinema is finishing cutting of the first Azerbaijani horror film "The Mirror" with the support of the regional Azerbaijani television soon.
The main plot of the film is that after his brother's death, main character is being haunted by some scary visions that appear in the mirror.
Script writer and producer of the film is Ramil Adiloglu, director - Dadash Adna, sound engineers - Talib Tale and Sahib Jumaev, soundman - Jeyhun Tahmazli.
Actor Samir Khattab is starring in the film. The movy also involves actors like Zaur Alioglu, Samira Ahmad, Mir Movsum Navvab and others. The film will show not only in Azerbaijan but also abroad.
/Trend Life/
Click photos to enlarge: