SOCAR delivered 410.53mn cubic meters of gas in July having implemented the gas delivery anticipation by 75.6%.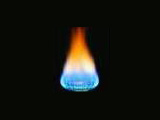 SOCAR told APA that 3 367.57mn cubic meters of gas were delivered during the seven-month period, having implemented the forecast by 94.2%.
Of the volume, SOCAR delivered 1 932.08 mn cubic meters, Oil and Gas Production Units 1 909.14mn cubic meters, joint ventures and operating companies 22.94mn cubic meters, AIOC consortium 1 419.72mn cubic meters, 15.77mn cubic meters were sold.
During this period 3 344.24mn cubic meters of gas as well as 2 506.30 cubic meters of dry gas were delivered to Azerigas OJSC and 23.33mn cubic meters were delivered to Azerbaijan Gas Processing Factory.