Major Dutch aluminum producer Fondel Metal Participations BV plans to file a plea against the Azerbaijan government with the investment disputes court in the Hague over what it calls the invalidation of its 25-year agreement with the company to run the country's aluminum assets.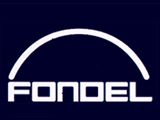 Fondel earlier said in a harshly-worded statement that the government suspended the agreement and that since late October, it has taken control over Azerbaijan Aluminum (Azeral) joint stock company, which the Dutch company manages under the contract, in an alleged bid to "expropriate Fondel's economic interests".
Azeral owns aluminum plants in the country's second and third largest cities, Ganja and Sumgayit, AssA-Irada informs.
The Azeri state committee on property management earlier did not confirm the report saying the contract has been revoked, but said the Dutch company is failing to meet its commitments.
It said the investments made by Fondel in the local company are considerably below its obligations set forth by the existing agreement, a conclusion made during a scrutiny currently under way at Azeral.
"Although Fondel Metal assumed a commitment to invest $200 million over three years, it has failed to do so over the past five years. At the same time, the company has not fully delivered on its obligations on the application of new technologies and environmental safety," the state committee said. Fondel has not given due attention to the warnings it received in this regard, it added.
/AzerNEWS/