Iran is interested to construct fishery plant in Azerbaijan.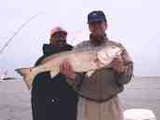 The agency Trend reports, the Iranian ambassador to Azerbaijan Afshar Suleymani informed about this.
He said, presently Iranian delegation is in Baku, its representatives have conducted negotiations with Azerbaijan party. "Corresponding documents are prepared and specific proposals on this issue are presented to Azerbaijan party. Presently, the possibility of realization of this project at the territory of Azerbaijan is studied", he said.
After completion of this procedure corresponding document is to be signed in Iran. A. Suleymani indicated that every year $6 mln is allocated from state budget of Iran for ecology and for fishery aims. "Iran produces 350 mln fish in Caspian sea annually", he indicated.