For solution of tax payments with LUKOIL Azerbaijan involves international auditor companies.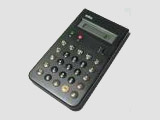 The agency Trend reports, the minister of taxes Fazil Mamedov informed about this to journalists 10 May.
He said, the ministry of taxes applied to international auditor companies, operating in Azerbaijan. "Particularly, we applied to Ernst & Young, and to other companies too", the minister said.
The ministry of taxes has tax claims in amount of $200 mln on issues of realization of bargain on leaving of company LUKOIL from the project "Azeri- Chirag-Guneshli".