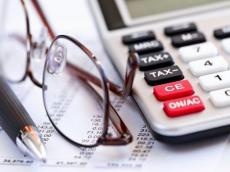 By Trend
The upper level of interest rates on loans will not be limited in Azerbaijan, Chairman of Central Bank of Azerbaijan Elman Rustamov said at a press conference in Baku on April 26, Trend reports.
"Last week, this issue was discussed at a high level and it was decided that in the current situation such a change does not correspond to the long-term development goals of Azerbaijan," he noted.
Rustamov added that the attitude of the CBA to this issue was initially negative. He noted that at this stage such changes may lead to a number of problems. In particular, this will lead to a decrease in interest rates on deposits resulting in the reduction of the income of the population. In its turn, this may lead to the emergence of shadow banking, which will create a new series of problems, he added.
Thus, this issue has been removed from the agenda, he said.
Earlier, a draft law was submitted to the Parliament of Azerbaijan, according to which the Financial Market Supervisory Authority of Azerbaijan (FIMSA) might begin to regulate the upper limit of interest rates on loans. The changes would also allow FIMSA to regulate rates on bank charges and other services.